Express Your Individuality at Peppermill Apartments
Embrace the finest perks of modern living at Peppermill Apartments. We offer a bevy of high-end amenities to indulge in, as well as a wide array of community features that make daily routines more enjoyable. Our San Antonio, TX, apartments guarantee a unique living experience that will make you fall in love with coming home every day!

Come meet our friendly team and discuss everything youd like to know about our San Antonio apartments for rent!

Our pet-friendly community provides you with endless downtime options. A basketball court where you can practice your favorite shots, two resort-style swimming pools, and a tennis court are there for your enjoyment. The picnic area with barbecue grills is surrounded by grassy spaces and landscaped surroundings, making it the perfect backdrop for meeting with friends. If you need to get in a quick workout, we have a strength & cardio fitness center with all the equipment you want. Crowning your experience are thoughtful services, including on-site maintenance and management, off-street parking, and courtesy patrol.
The interiors of our spacious apartments in the San Antonio, TX, area are just as enticing with vaulted ceilings and wood-inspired flooring. The sleek kitchens are equipped with efficient Amana appliances, electric ranges, microwaves, and high-swivel gooseneck spouts for complete sink access. Our well-sized bedrooms come with ceiling fans, plush carpeting, and large walk-in closets with custom shelving, opening up to private patios or balconies. To create an ambiance brimming with comfort, youll also find upgraded bathroom fixtures, under cabinet lighting, and dry bars, as well as central air conditioning, individual climate control, and Nest thermostats.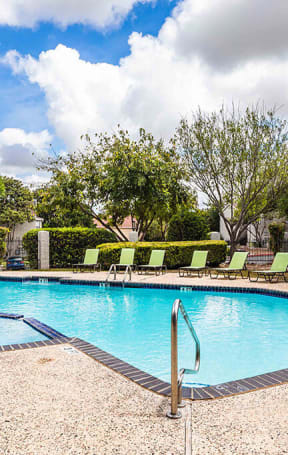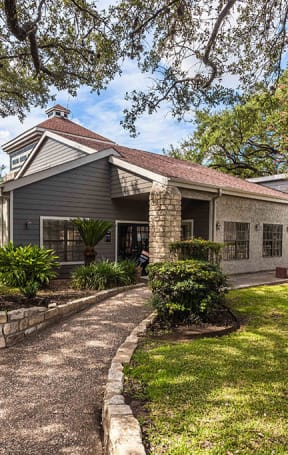 UNLOCK THE DOOR TO THE ALAMO CITY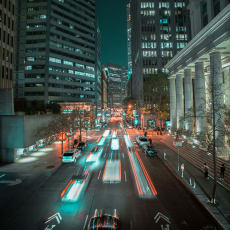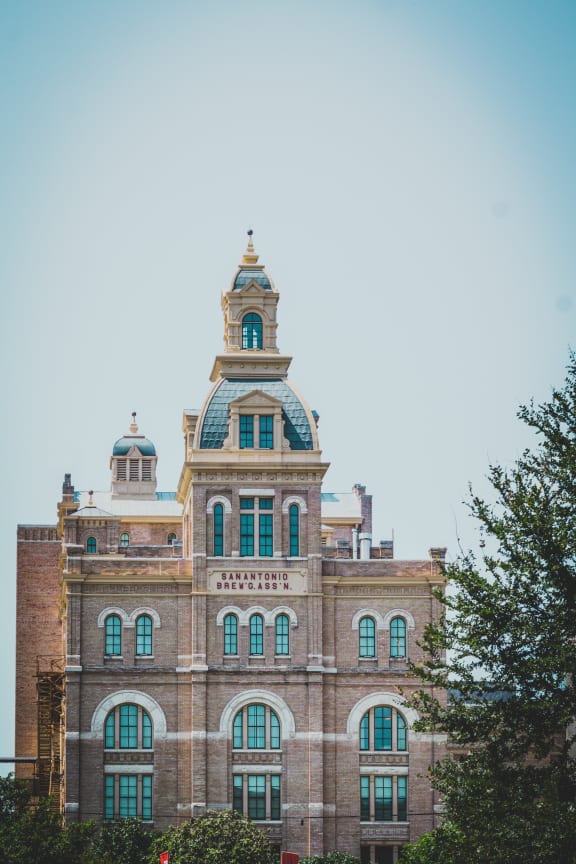 NEIGHBORHOOD
Experience the treasure trove of San Antonio Living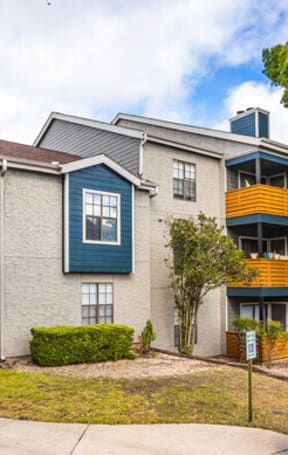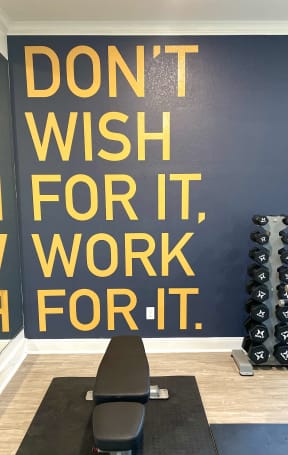 PEPPERMILL HAS IT ALL
Check out our gallery to see first hand everything Peppermill Apartments has to offer.
Testimonials
The staff was great. They went above and beyond for me.

- Kelsi, (Resident Survey)
I've been living her for a little over a year, and I haven't had an issue with either staff or their maintenance crew. The leasing agents are friendly and professional, the grounds are kept clean, dog park is adequate for my pups.

- Miguel N. (Google)
I have lived at Peppermill for a while now and have loved every minute of it. The staff in the office are really nice and always have a smile on their face. No matter what I need I know they'll be quick in taking care of it. I'm really happy in my little home and recommend them.

- Olivia G (Google)
This is my 10th year at Peppermill Apartments and I have to say that the current property management is outstanding. The community manager is truly the best thing that ever happened to this complex.

- J Cricket (Google)
I have lived here for a decent amount of time now and I've got to say, this is probably the best complex I have ever lived in. The office staff is extremely friendly, and very attentive to your needs. Maintenance staff is very quick with completing work orders and will do everything possible to make sure you live comfortably.

- Bayleigh (Google)
Peppermill is a great place to live. My husband and I have been living here for about 6 years now. The management is fantastic. Mirtha is always there to help us. The team always have a smile and ask us how we are doing. The community is private and it's backed by trees to an empty field. Right by a police and fire station so we always feel safe.

- Felix M (Yelp)
I absolutely love my one bedroom apartment, especially my large closet. Peppermill is such a quiet place. It's a 5 Star rating from me.

- Maggs E (Google)
I've lived here for 3 years and love it. The community is great and quiet. The staff is always helpful and attentive. Very happy here. Would, and do recommend!

- Resident (Apartments.com)
Great locations and always clean. I love living here.

- Kynil D. (Google)
Love my new apartment. Staff is friendly!

- Rolando G. (Google)
Love the property and management!

- Kim G. (Google)
I've lived here for over a year now with no issues, complex is quiet, clean and safe while office staff is very responsive and helpful!

- Lauren E. (Google)
My overall experience here has been pretty good. It's really a blessing to be able to pay my Rent online. No carpeting throughout the units is great as well!

- Brennden A. (Google)
I am beyond thrilled to be a part of this community. Very surprised with how the front office handles everything they are more than helpful. Everything goes smoothly just how it should , everytime. Highly recommend, I feel right at home!

- Brandon B. (Google)
I have lived at Peppermill Apartments for 3 yrs. I have seen positive changes with the property!!!

- Carmen W. (Facebook)
Amazing staff, and extraordinary management that is more than willing to work with you. Property is being transformed and I really appreciate the investment in the community. No complaints whatsoever!

- Jacob O. (Google)
I love living here!

- Maegan L. (Google)
I have lived at Peppermill for some time now and thoroughly enjoy the property. A lot of the negative reviews you will see seem very far fetched from how the Property actually is. Maintenance repairs are done fairly quickly and if something is going to take a while, the staff is very communicative with me. If you are looking to move in this area, I would recommend Peppermill Apartments for the convenient location and reasonable pricing.

- Michael W. (Google)
The staff is really nice and always come through on my work orders. The maintenance team have been real helpful and I always see them working on the complex and making things better for us. I really like living here.

- Felipe M. (Google)
We have been residents of Peppermill for almost five years and I must say we love living here. The office staff and the maintenance man are shining examples of what a good place this is. Thank you Peppermill!

- Tracy D. (Google)
Love my new apartment at the Peppermill. The Leasing agent was very knowledgeable and friendly. My apartment is cute and close to work! :)

- Resident (Google)
I love living here. Management is great!

- Salena M. (Google)
I really LOVE living here. The property is improving thanks to the new management. I definitely recommend living here. Affordable and close shopping and fun for the whole family.

- Lynda Y. (Google)
I really enjoy living here, I love the renovations they are doing despite the mess. Everyone has gone above and beyond to make me feel at home. Anytime I hear a friend say they're looking for an apartment, I immediately recommend Peppermill. Maintenance and staff is quick, and if there is a delay in my work order, they always follow up with me. Everyone in the office is very attentive to my needs. Love it here so far!

- Uriel Z. (Google)
I am so impressed with Peppermill Apartments. The apartments are really spacious and well maintained. The location is very good and the customer service especially from the leasing agent is exemplary. She takes ownership of her job and is warm and professional.

- Demi X. (Yelp)
Great apartment complex with a wonderful management staff. The updates are just starting up with the renovation and you can already see the vast improvements to the complex. I look forward to seeing this community grow and watching it turn into something brand new before my very eyes.

- Cristian D. (Google)
Great management. A very nice place to live I would recommend. The staff is really nice.

- Chris N. (Google)
I love living here! Maintenance is quick, and if they have to order a part, they keep you updated the entire time.

- Resident (Rent.com)